LIVING AND LOVING GENUINELY
sheqoz
I'm sitting by the fireplace watching the flames make patterns as if dancing to some silent music which only they can hear. l cannot help but replay the day's events. Today l had an extraordinary chance to show love. It was a moment filled with sadness and joy at the same time.
l went in a certain restaurant for lunch because l just felt the need to have a complete meal. Seated in front of me was an elderly couple, perhaps in their late 70's or early 80's. Their food was already served but what caught my attention is the gentleman.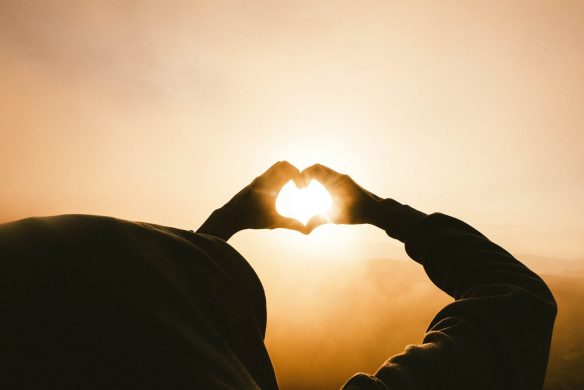 He seemed very hungry but couldn't get his food into his mouth for some reason. It appeared as if his hand and brain were not coordinating. He tried hard but each time his folk missed his mouth. Aware of my gaze, his wife said to me, "He's so hungry." Her eyes filled with compassion and helplessness.
I kindly asked if l could join them and they accepted. I offered to help feed the man but he was too embarrassed to accept. l then introduced myself a little more which helped break the ice. Finally l started feeding him, he had a good appetite and ate to the last spoon.
They told me his medications do that to him on regular basis. l couldn't help but wonder how safe we all are with the pharmaceutical giants legally distributing medications with such side effects. Anyway to cut the story short. l offered to pray for them which they gladly accepted.
We also exchanged phone numbers as they insisted right before they left. I honestly believe that in order to live a meaningful life, one must help enrich the lives of others. For the value of a life is measured by the lives it touches. Those who choose to be happy must help others find happiness.
For the welfare of each is bound up by the welfare of all. It is the power of collectivity, none of us truly wins until we all win. Learn this secret as you move forward with your life. When you do good, you achieve the best.
It is important to love one another, for that is how the soul of the universe is brought into our world. It is how the vast energy of all that is brought into the being of each one of us. It is how the soul's infinity is focused here in our lives. To love is to experience the mystery of the soul with our being.
There is a greater image that would have us love one another thus. It is the image for which the soul reaches out, from which it had created us, and with which we are creating in our greater reality.
Perhaps when l am 80 years old someone will show me some kindness too. The love l felt and still feel for that precious couple is priceless. We all need to love and care for one another because we're all sailing in the same ship. When all else fails, love will forever prevail.
l love you all, please pass some love and kindness whenever you can.