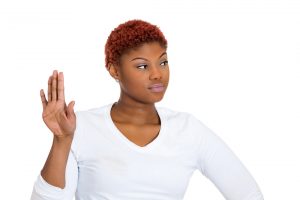 8 MISTAKES SOME WOMEN MAKE IN RELATIONSHIPS
Farrah Gray
This is an interesting topic, especially in the celebrity world where women who continue to bare a lot even after they are married tend to receive disparaging comments. And you have to wonder, if you are married and have kids, why do you have to advertise anymore?
Here are some things society in general considers as no-nos for married women.
Don't show off the assets so much anymore. Baring too much is often considered an open invitation for guys to make a move.
Take on your husband's beliefs. If you are on the same page, cool. But if you are going to become a Republican, for example, because that's what your hubby is, don't do it. Stick to your beliefs.
Don't let other men touch you in your special places or take compromising photos with you. It's an insult to your old man and disrespectful to your marriage, too.
Don't think or act as if your marriage is based on your physical activity. Show affection with words as well as tender kisses and hugs.
Don't forget your kids! Think about what they will think when they see mama cavorting like a stripper at the family reunion.
Don't share your sexiest moments on social media. Even T.I. told wife Tiny to tone it down when she wanted to show off her weight loss on social media. Keep some parts private for only your hubby's enjoyment.
Don't act ratchety like you did with your girls in public. You are part of a twosome now, and your behavior reflects on him as much as you. And yes, the same goes for him!
Don't let your BFF get involved in spats with your husband. In the end, you don't want to have to choose, and that's what could happen if you let her get in too much on your fusses.
Use common sense and understand that you are part of a couple now and need to do what's best for you and your partner, not just you.