4 POWERFUL PRAYERS FOR A TROUBLED MARRIAGE
By Amanda Idleman
When dealing with the turmoil of a troubled marriage we can quickly become consumed with feelings of helplessness and defeat.
Living stuck in a pattern of conflict, resentment, and anger is exhausting, to say the least. It is not a place you want to stay but sometimes despite all of our best efforts, we can feel "stuck" in this disheartening cycle of brokenness.
Thankfully, no matter how utterly stuck we may feel, God is able to heal and restore our relationships.
Matthew 19:26 says, "But Jesus looked at them and said, "With man this is impossible, but with God all things are possible." God is able to do immeasurably more than we could even imagine!
In our darkest hours of hurt and despair, we can cry out to God and He is able to repair the things that are impossible to fix on our own.
When those all-too-familiar ugly feelings of negativity, unforgiveness, selfishness, and blame start to eat away at the love you have for your spouse–that is the moment to turn to scripture and prayer.
God gives us the power to have transformed minds! Isaiah 40:31 says, "But they who wait for the Lord shall renew their strength; they shall mount up with wings like eagles; they shall run and not be weary; they shall walk and not faint."
Rely on God to give you the strength to keep fighting for your marriage! Let's explore some hope-filled prayers and scriptures that can help breathe new life into a troubled marriage.
1. Prayer for Troubled Marriage: A Prayer for a Miraculous Ability to Love Your Spouses Well
"Since God chose you to be the holy people he loves, you must clothe yourselves with tenderhearted mercy, kindness, humility, gentleness, and patience." Colossians 3:12
Lord,
By your grace would you clothe me with your mercy, kindness, humility, gentleness, and patience so I would have the ability to love my spouse well. I know that I do not have the ability on my own to love my mate as you love them. I need your help!
I ask that you would equip me through the power of your Holy Spirit to reject my sinful nature that wants to be harsh, unkind, proud, brash, right, and impatient. Give me the ability to pause before speaking so my words reflect a heart of love and not a heart of criticism.
When I feel justified in my unkindness, remind me that I am called to a higher standard and am accountable to you first.
God by your grace, give my spouse the ability to live as a holy person; fully aware of your amazing love in their life. Help me to treat them in a way that reflects your heart of love for them. Remind me daily that we both are children of God; precious and loved by you!
Change the tone of our interactions. Remove the tension, impatience and self-centeredness that so easily become a part of our communications. Replace them with warmth, comfort, understanding, and a holy partnership. Amen.
2. A Prayer for Forgiveness and a Healed Marriage
"Therefore, confess your sins to one another and pray for one another, that you may be healed. The prayer of a righteous person has great power as it is working." James 5:16
Lord,
I know I have messed up in my marriage. Sin has gotten in the way of me being faithful to love my partner well through different seasons of our life together. I confess my sins before you and ask that you would forgive me.
I implore you to open the heart of my spouse so that they may also be able to truly forgive me. Jesus, by your grace, give us a fresh start in our marriage. I invite your healing and restorative powers into our relationship.
Heal the broken spaces that only you have the power to fix.
I thank you that my prayers are heard by you and that there is great power in prayer.
Hear my cry for help and do a new thing in our home that only you can do. I praise you for giving me the gift of marriage. Bless the commitment we made to one another and help us honor you through the way we love one another. Amen.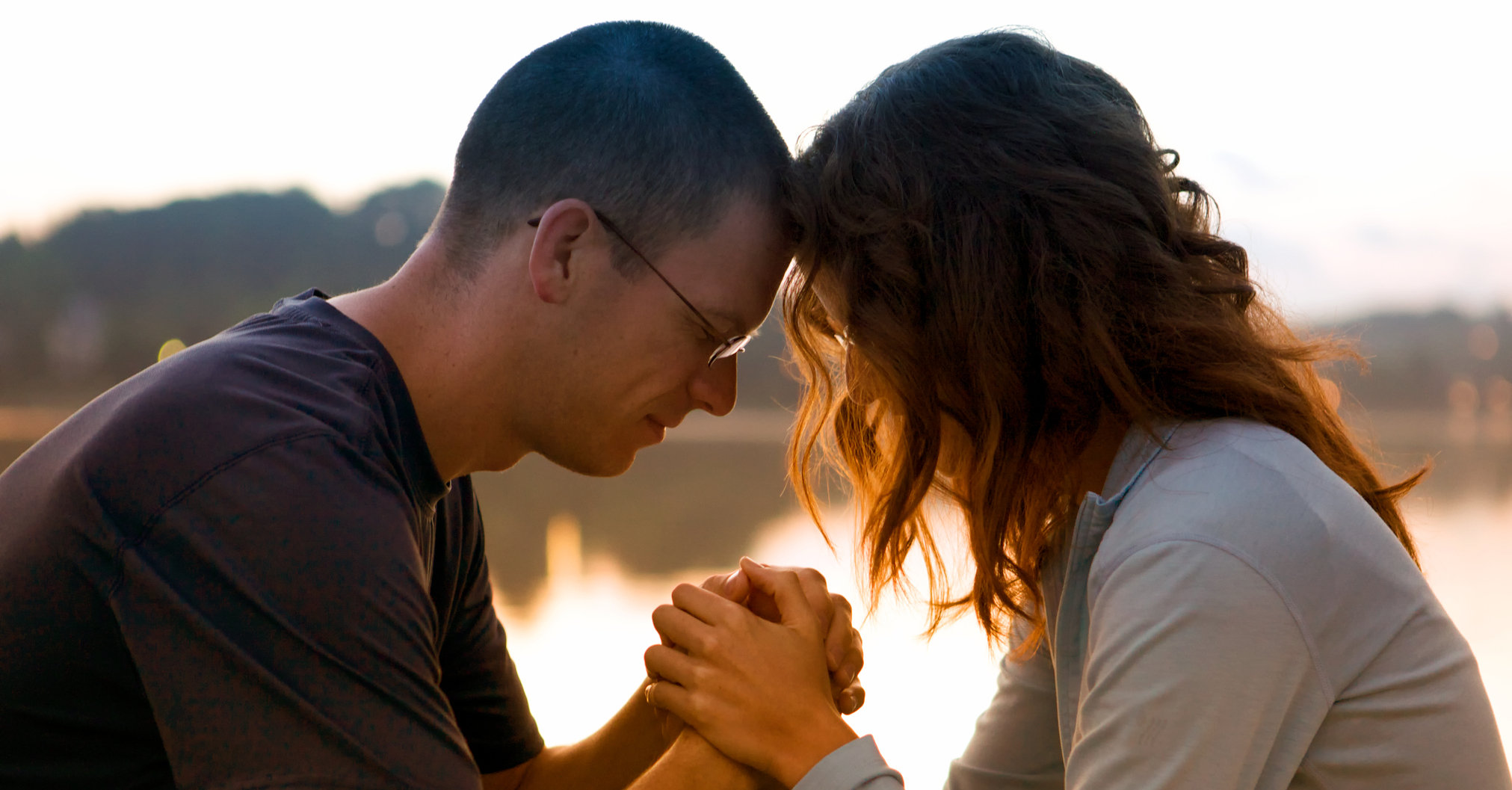 3. Prayer for Troubled Marriage: A Prayer for Restored Connection and Intimacy for Your Marriage
"Share each other's burdens, and in this way obey the law of Christ." Galatians 6:2
God
     Kindly restore the lost connection and intimacy in my marriage. Give me the empathy for my spouse that I need to be able to share their burdens well. Remove the distractions, deadlines, obstacles, fatigue, selfishness, or pride that keeps us from remaining connected as a couple. 
Help me to prioritize time spent with my partner and not let our responsibilities zap away every opportunity we have to converse during the day. Give me the ability to respond warmly to them when they need my attention. Restore trust between us so that we feel safe when confiding our cares and concerns.
Even when my spouse and I don't see eye-to-eye, help me to still be willing to hear them out. Let my words and actions show that they are loved, safe, and cherished by me.
Help me to keep my heart open to them even if I have felt hurt or disappointed in the past. Knit us back together in a way that only you can. Amen.
4. A Prayer for Protection over Your Marriage
"But in that coming day no weapon turned against you will succeed. You will silence every voice raised up to accuse you. These benefits are enjoyed by the servants of the LORD; their vindication will come from me. I, the LORD, have spoken!" Isaiah 54:17
God,
I ask that your divine protection be on my marriage. May no plan of the enemy of my soul succeed in tearing apart what you have put together. Quiet every evil thought, voice, plot, or temptation that is working to destroy the holy union of our marriage.
Ephesians 6:10 says, "For our struggle is not against flesh and blood, but against the rulers, against the authorities, against the powers of this dark world and against the spiritual forces of evil in the heavenly realms." God, help me to remember that I am not fighting against my spouse or any other person when I am fighting for my marriage but rather this is a spiritual war. I come to you as my help in my time of need. 
Give us the power to overcome the struggles we are facing. Help bring alongside us others who can help strengthen our relationship. May your wisdom guide our steps and keep us away from the sin that so easily ensnares us. Amen.
Your Marriage Matters and Is Worth Fighting For
…Even in the midst of the hustle
Your union is worth the effort, the pause, and the late-night conversations to make sure you are on the same page.
Love must stay at the center of your marriage… and God is the source of that love. Our ability to love our spouses should be independent of how we feel they are behaving. We love because God first loved us.
Don't lose hope! God will help you through the hard seasons that come with staying connected to an imperfect person over the course of a lifetime.
If you are willing to allow God into your marriage, he will teach you how to live as one flesh. God created marriage and will give you the power to see it through till the end.