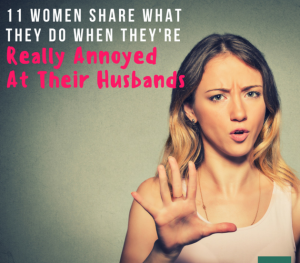 11 THINGS WOMEN DO WHEN THEY'RE REALLY ANNOYED AT THEIR HUSBANDS
Cue the passive aggressive holiday pajama wear.
Marriage is far from easy and we all get ticked off. But do we calmly talk it out like adults? Only sometimes.
Below, married writers share the hilarious, slightly petty things they do when they're annoyed at their husbands but pretending all is well on the homefront.